Russell Brand has appeared live on stage in London hours after being publicly accused of rape and sexual assault.
The comedian performed a show at the Troubabour Wembley Park theatre, which began just after 8pm on Saturday – roughly an hour after its scheduled start time, the PA news agency reported.
A video of him walking on stage, published by The Sun, shows him smiling and telling crowds: "Thank you, thank you, I love you."
It was one of his four remaining dates on his Russell Brand Bipolarisation live show.
Brand has been accused of rape, sexual assaults and emotional abuse in a Sunday Times and Channel 4 Dispatches investigation – allegations he denies.
Four women have made allegations of sexual assaults between 2006 and 2013 while he was at the height of his fame, according to the newspaper.
The Sunday Times reports that others have made a range of accusations about Brand's controlling, abusive and predatory behaviour.
In an overnight video put out on YouTube, Brand denied "very serious criminal allegations" that he said would be made against him by a newspaper and TV company.
In the video, entitled "So, This is Happening", the comedian rejected the claims that he described as "a litany of extremely egregious and aggressive attacks".
Russell Brand denies 'serious allegations'

One accuser says she was only 16
The years-long investigation by the two news outlets focuses on the claims of four women.
The first told them she was 16 and still at school when she entered a relationship with Brand, having met him while she was out shopping in central London.
Another woman says she was raped by Brand at his Los Angeles home.
The newspaper details claims she was treated at a rape crisis centre on the same day and sent him a text afterwards saying: "When a girl say[s] NO it means no."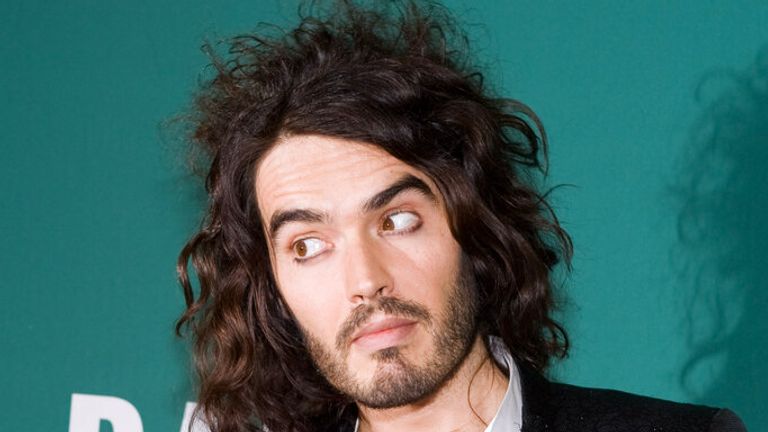 A third woman alleges he sexually assaulted her at his West Hollywood home after the pair met at Alcoholics Anonymous.
And the fourth claims to have been physically and emotionally abused by him.
A female comedian, who has not been named, also recalls being "grabbed" and "bitten" in the face by Brand when they gigged together in the early 2000s.
She likens his alleged behaviour at parties to the character in the 1987 film Predator.
BBC and Channel 4 issue statements
After a career working for both the BBC and Channel 4 ended in him being forced to resign from his Radio 2 show, he moved to the US to pursue a Hollywood film career.
There he had a two-year marriage with pop star Katy Perry before returning to the UK where he married and had two children.
He and Laura Gallacher, sister of the presenter Kirsty Gallacher, are expecting a third child.
Brand, now 48, is now best known for his social media videos and podcast, which often see him endorsing conspiracy theories.
The BBC said in a statement it has "evolved its approach to how it manages talent and how it deals with complaints or issues raised".
Channel 4 said it would be asking the production company who made the programmes "to investigate these allegations and report their findings properly and satisfactorily to us".