A prized piano, flamboyant costumes, cat ceramics and a moustache comb are among Freddie Mercury's possessions now on display at Sotheby's.
Thousands of items from his personal collection have gone on show at a huge exhibit in London, ahead of an auction next month.
The collection, which also features handwritten lyrics and personal Polaroids, has been largely untouched since the Queen frontman's death in 1991.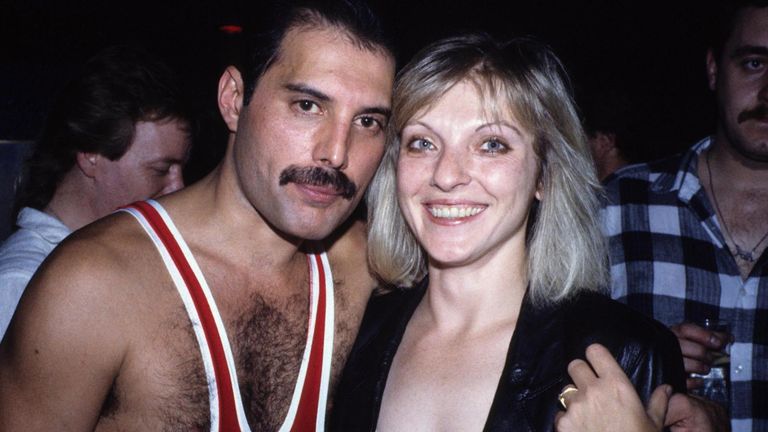 He left his London home, Garden Lodge in Kensington, and its contents, to his close friend Mary Austin, who has now decided to share them with the public.
Part of the money raised will go to two Aids charities.
Stage costumes, a handwritten draft of Bohemian Rhapsody and art by Salvador Dali make up the 1,400 lots in the collection, as does a travel Scrabble game and a large collection of ceramic cats.
Each of the 15 galleries at Sotheby's will be devoted to showcasing different aspects of Freddie Mercury's life.
Visitors can walk through recreations of the rooms in his home, including his bedroom, bar and dining room, while notebooks with his plans for dinner parties and guest lists are also on show.
The exhibition also showcases Mercury's fascination with Japan, with rooms full of vases, artwork, and a large and striking collection of Japanese clothing and kimonos, some of which are estimated at £11,000.
These include a famous red satin silk kimono decorated with fans, which he acquired during a 1976 tour of the country and wore on stage.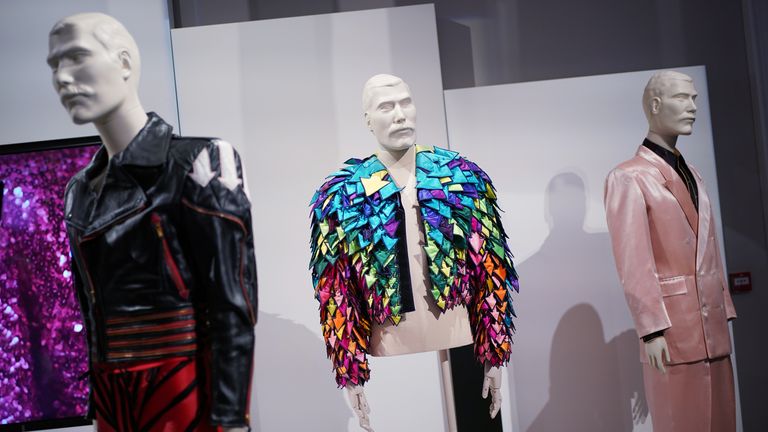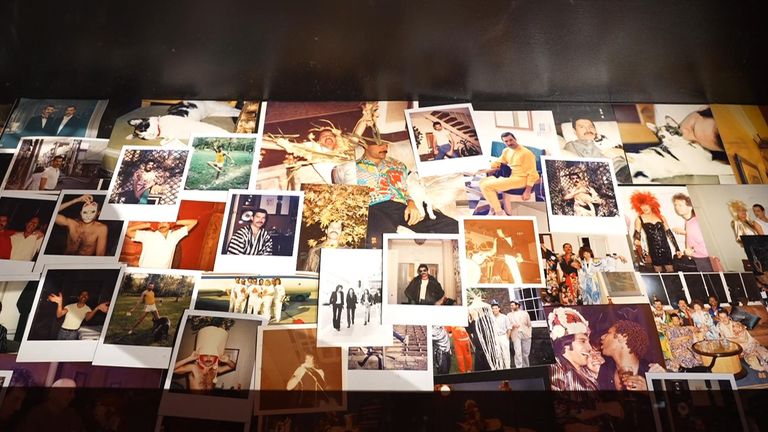 'This is history'
Another eye-catching, highly valued stage item is the crown and regal cloak worn by Mercury on his last tour with Queen in 1986 – The Magic Tour.
However, the centrepiece of the exhibit is his Yamaha G2 baby grand piano, on which he composed numerous hits, including We Are The Champions and Bohemian Rhapsody.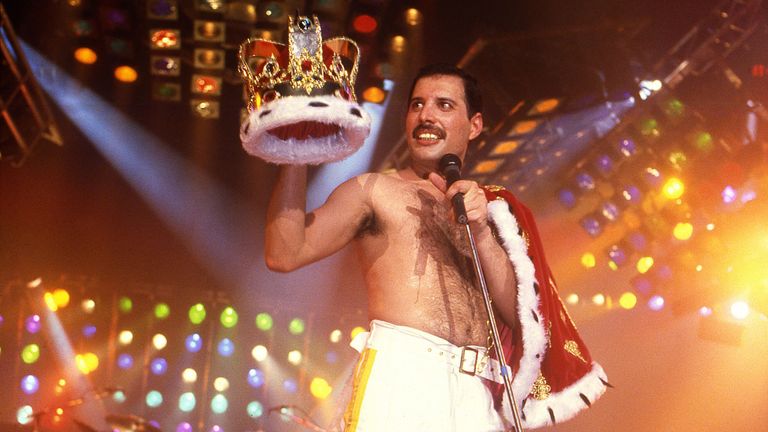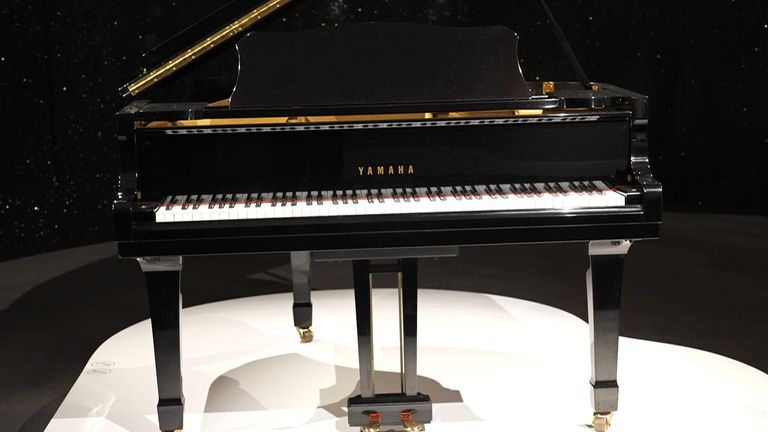 It has an estimated price tag of £2m to 3m.
Oliver Barker, Sotheby's European chairman, said they've had fans crying and fainting, and people coming from all over the world – some dressed in Queen memorabilia – to see the exhibition.
"I think that there is something a little bit different about this," he said.
"I think that because Freddie is just so revered, and I think we're showing the private side of his life, conversely with public life, which has never been explored before.
"So I genuinely think this is a piece of archaeological history-making, happening now."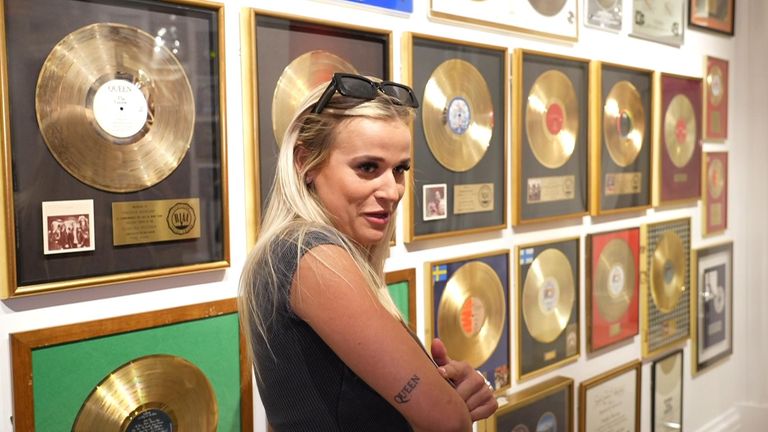 The exhibition runs from 4 August to 5 September, which would have been Mercury's birthday.
The 1,400 lots will then be sold across six dedicated auctions, with the first live evening sale on 6 September.