Virgin Galactic has taken its first tourists to the edge of space.
The company, founded by Sir Richard Branson, took a former Olympian and mother-daughter pair about 55 miles (88km) above Earth during the flight which lasted just more than an hour.
See live updates on space launch
Pilots CJ Sturckow and Kelly Latimer, alongside astronaut instructor Beth Moses, also joined the tourists on the VSS Unity, which took off around 3.30pm at Spaceport America in New Mexico.
First space flight for tourists lifts off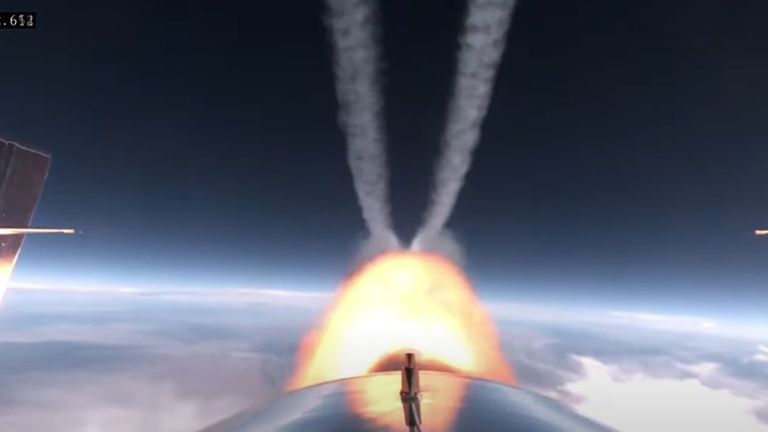 The VSS Unity separated from its carrier plane, the VMS Eve, at 4.17pm (9.17am local time), at an altitude of roughly 44,500ft, and ignited its rocket to fire upwards for around a minute.
Just two minutes later, footage from inside VSS Unity showed the passengers out of their seats, weightless and peering at the Earth outside the rocket's windows.
Further footage from cameras mounted outside of the rocket showed the curvature of the Earth.
The VSS Unity landed at Spaceport America at 4.33pm (9.33am local time).
On board Thursday's trip was 80-year-old Jon Goodwin from Newcastle, who competed in canoeing in the 1972 Olympic Games in Munich, and Keisha Schahaff, 46, and 18-year-old Anastatia Mayers, who became the first astronauts from the Caribbean.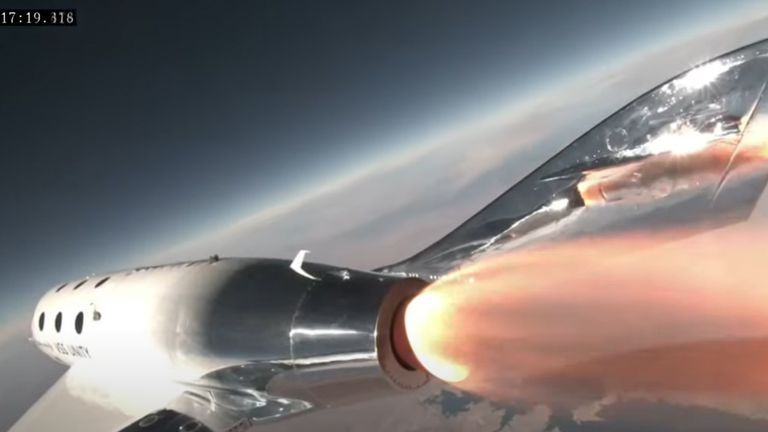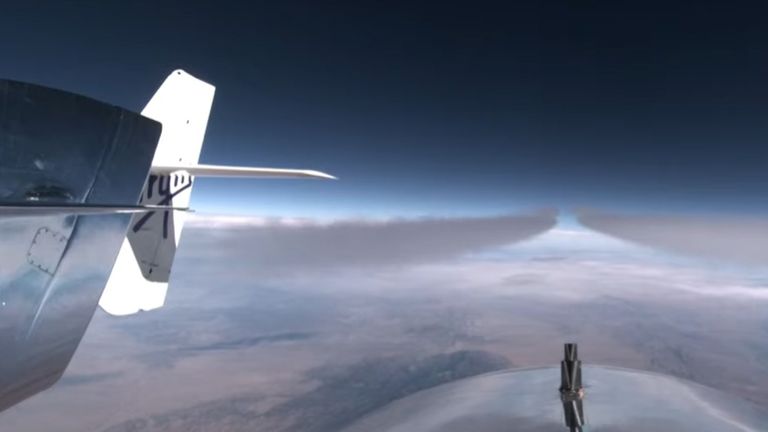 Mr Goodwin, who has Parkinson's disease, has said he wants to be an inspiration to others.
"I hope it shows them that these obstacles can be the start rather than the end to new adventures," he said in a statement.
He secured his seat after buying a $200,000 ticket 18 years ago.
The mother and daughter pair won their places in a prize draw. Ms Mayers is studying physics and philosophy at the University of Aberdeen.
It was Virgin Galactic's seventh trip to space since 2018, but the first with tourists.
It held its inaugural commercial trip earlier this summer, when three Italian citizens were taken into low orbit for scientific research experiments.
The company is set to offer monthly trips to customers on its winged space plane, joining Jeff Bezos' Blue Origin and Elon Musk's SpaceX in the space tourism business.